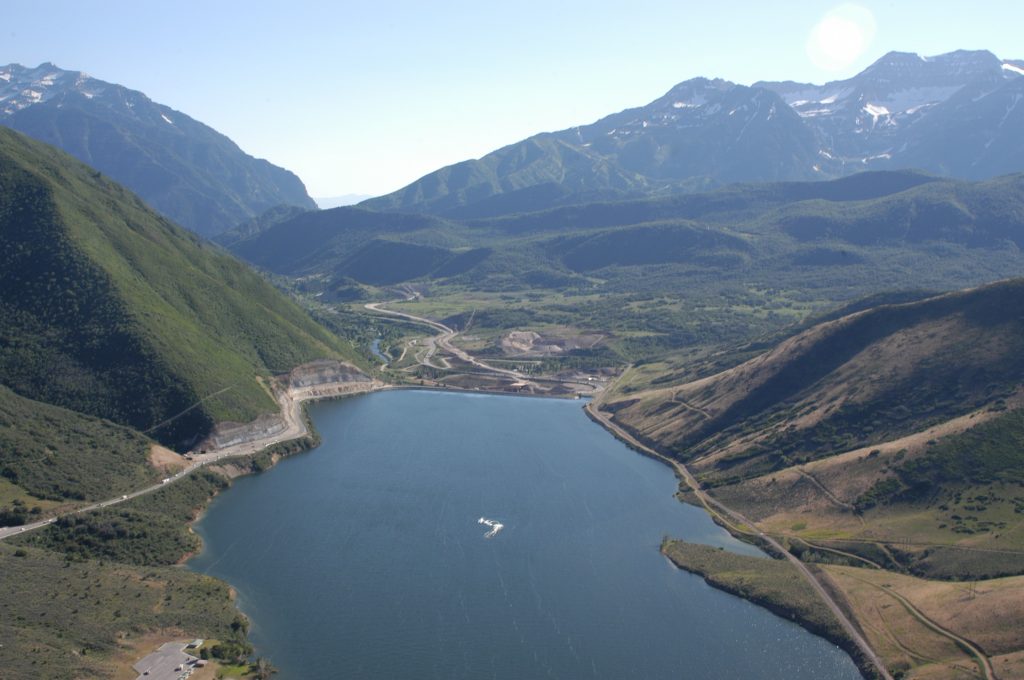 View Article on The Daily Herald ›
All six members of Utah's congressional delegation joined together on Tuesday in requesting that the Environmental Protection Agency consider providing funding for a project to replace the decades-old infrastructure of the Deer Creek Dam.
In a letter addressed to EPA Administrator Andrew Wheeler, the congressmen asked for Wheeler's "full and fair consideration for the Provo River Water Users Association's (PRWUA) request for loan assistance … for the Deer Creek Raw Water Intake Project," noting that the Deer Creek Reservoir "supplies water to nearly half of Utah's population."
"After nearly 80 years of operation, the Deer Creek Dam is in significant need of infrastructure improvements," the letter said, which was led by 3rd Congressional District Republican Rep. John Curtis. "The intake and guard gates have reached the end of their useful life. With difficult accessibility and a lack of manufacturer parts, there is no simple way to perform maintenance or to repair or replace the gates if they fail."
The infrastructure replacement project, which the PRWUA estimates will cost approximately $40 million, would include construction of "state-of-the-art defense mechanisms against aquatic invasive species" to provide "safeguards against a quagga mussel infestation and the associated negative effects on critical infrastructure," the letter said.
"Deer Creek Reservoir is vital to Utah's economy, both for water supply and for recreation," wrote the congressmen. "These infrastructure updates are critical to providing Utahns with the most vital of resources."
The funding would come through the Water Infrastructure Finance Innovation Act (WIFIA) program that "accelerate(s) investment in critical water infrastructure through innovative and flexible financing that can support diverse projects in both large and small communities," according to the EPA.
The federal loan funding can be used for a variety of water infrastructure initiatives, including drinking water or wastewater treatment projects, drought prevention and mitigation projects and "desalination, aquifer recharge, alternative water supply and recycling projects."
In a summary of the Deer Creek Intake Project, the PRWUA said the initiative "meets all the criteria of the WIFIA program while creating an opportunity to expand and diversify the WIFIA portfolio."
"In fact, this project is exactly the type of project congressional leaders had in mind when crafting the long-term, low-cost loan program," the Provo River association wrote. "It is a regionally significant, multigenerational project that is replacing 80-year old infrastructure and is critical to the water supply to 1.5 m(illion) Americans."
The PRWUA noted that the project would likely need "multiple funding sources" and that "WIFIA funding is critical and would allow the project to start significantly sooner than otherwise anticipated."
The Deer Creek Reservoir is a popular recreation site for boating, fishing and camping, and provides drinking and irrigation water for cities and towns along the Wasatch Front.
For more information about the Deer Creek Intake Project, which the PRWUA expects to break ground on in 2021, visit https//www.prwua.org/.